Like other business processes, IT security management needs to be optimized and cost-effective. SecureVisio unifies and automates essential security management operations – incident, vulnerability, and risk management – all in one platform, helping organizations save time and money. Armed with comprehensive information on incidents, vulnerabilities, and associated risks, IT security staff can make the best possible decisions.
The SecureVisio platform contains the following modules:
Incident Management, including incident detection, analysis, and response tools
Vulnerability Management, including vulnerability detection, analysis, and response tools
Integrated Risk Management tools to prioritize incidents and vulnerabilities in real time, keeping IT staff informed of critical events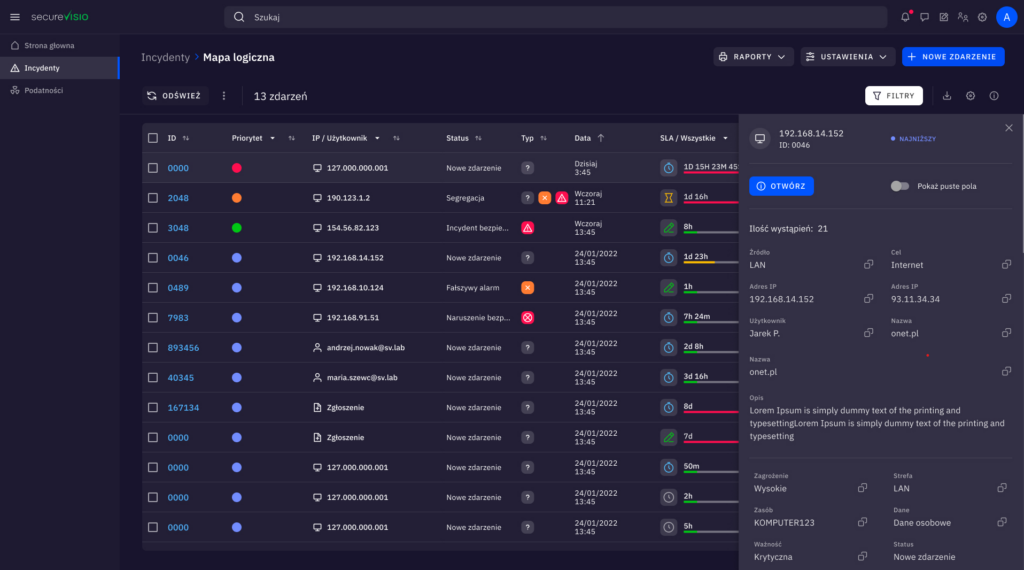 SecureVisio's modular architecture allows you to pick and choose the modules you need. It is easily integrated with third-party tools, such as SIEM and vulnerability scanners. Incidents and vulnerabilities are managed with dedicated Workflows and Playbooks enriched with integrated Risk Management tools and other useful data, such as Threat Intelligence.
Automation and orchestration features save time and optimize security costs. SecureVisio understands asset and business process impact and data sensitivity, assessing these issues in real time and using the results to improve security processes.
With SecureVisio, organizations can effectively manage incidents and vulnerabilities and immediately recognize and respond to critical events that could potentially cause significant damage.